Are you ready to EXPAND your spiritual gifts?
Are you ready for YOUR Quantum Leap?
Dear Friends,
Many of us who live our lives with a spiritual direction, seem to have one foot in the spiritual world and one foot in the physical world, and we struggle to bring the two together.
We have reached a certain amount of success bringing our spirituality into our daily lives, and we may even help others using our spiritual gifts.
Most of us are very passionate about spirituality and our spiritual gifts. This sometimes causes us to be out of balance within our physical world.  This keeps us from consistently living in that zone of Divine Timing where everything flows naturally with ease and grace.    Having a strong spiritual foundation causes us to experience our day with a smile on our face and love in our hearts.  Everything just flows magically, from one moment to the next, with ease and grace.
When this is not the case, we experience an inconsistency of flow or what we call the "start and stop cycle."  We feel connected one moment and then disconnected the next.  We feel "out of sorts" because the flow has been disrupted.  We start to feel worried and wonder what we are doing wrong.
Do you see yourself here?
You have great intuitive gifts, but you really want more.  You know you could be more consistent in receiving guidance for yourself and others. You follow your guidance with big important issues,  but forget to ask for help in every day small issues.  Do you wonder what it would be like to expand your intuitive gifts so that they cover the full spectrum of your life?
You might wish to connect more deeply with your angels and guides or other spiritual helpers.  You may have tasted some of the deeper spiritual experiences but they come and go.  Do you long to  have a closeness with the spiritual beings in your life and have them as your every day partners?
You have spiritual "tools" but do not use them consistently enough to really make a difference in your life.  You find yourself living with ease and grace one day and totally out of sync the next.  Are you open to learning new ways to connect with spirit more consistently and live a life of flow and ease?
You may have a sense of your life purpose but do not yet see the full picture.  You may be confused when making decisions regarding this area of your life.  Would you appreciate a natural way to open up to your purpose and fulfill it?
If you see yourself in some of the thoughts above, have no worries.  You are not alone!
I believe the answers you are looking for, are here……
I, Barbara Marie, assist others just like you, to leave the space of confusion and doubt,  by providing assistance in creating your own rock solid, strong spiritual foundation.  You may then carry on in your daily life and your business, with full clarity, confidence, commitment and consistency.
You will easily check in with your own Divine Guidance on a daily basis. If you own a holistic business, you will be a facilitator that WALKS THEIR TALK and that is what draws clients to you.
As you express your own Divine Essence and share your gifts, you will be person that others are drawn to.  You will automatically increase your service to others, with an open heart. Your sense of fulfillment will continue to expand on a daily basis.
Would you be willing to make a change?
It is YOU and only YOU, that holds the power to make a change.  If you are not happy with your life right now, are you willing to make a change?  Change can be uncomfortable.  How UNcomfortable are you NOW, not being happy with who you are and how you are using your spiritual gifts.
If you are a holistic practitioner, how much income are you losing, month after month because of "being stuck"?
Can you risk making a change that will result in your expressing your true Divine Essence and sharing all of your Divine Gifts in the most natural way.  Will you allow yourself to receive all the love that flows with it.?   This has to be a conscious commitment on your part.   Are you open enough and frustrated enough, to find that key that you are missing? Can you ALLOW yourself to RECEIVE it?
So let me gently bring this forward…
Do these thoughts come to your mind?
I know I have holistic skills and spiritual gifts, and I want to expand them!
I know everything I could be doing, but it is just so hard to do it all, having a spouse, being a parent and an entrepreneur.
I know I should take care of myself but there are more important things I need to do first.
I know I should release my "stuff" and my  clients "stuff" too, but I am just too busy.  I'll do it later.
I know I should consistently receive healing for myself and my own issues. I'll do one big healing later.
I know I could receive divine guidance for myself , but somehow it is easier to receive it for others. I wonder why?  I must not being doing it right.
I know I have read all the latest books like The Secret, but they don't really seem to work for me. What am I missing?
I know I are here to do more, but I just seem to be stuck. I don't know what I am doing wrong.
I know I need help, but how do I find what I really need?
You hold much knowledge within you.   Your power is not in the knowledge, but in the ACTION you take, with that knowledge.
..So let us look at this again…
It is YOU and YOUR THOUGHTS, that create your life. You know this. It is difficult to be growing consciously yourself and living your life, while you are also trying to be of service to others.  There is a conscious decision on your part that needs to be made.  Are you ready to start taking care of yourself and live your life in new ways? Are you ready to express your Divine Essence that naturally leads to living with ease and grace and building a naturally successful business?
OR……..   will you stay STUCK, wasting time, energy and money  month after month?
It all changes once you commit to accepting more for yourself.   As you continue reading, ask for guidance about The Way of the Rainbow and your participation.  Much more information follows……..
So what if, there was a proven system to help you gain clarity on all of your issues?
One that could help you with all of your challenges as a Woman, as a Light Worker,
as a Healing Facilitator or as a Heart Centered Business Owner ?
GOOD NEWS!   There is such a system!  
I was exactly where you are.  I wanted a simple, easy way to help myself as I helped others.  I wanted a way to allow for my own transformation to continue as I supported others going through their transformation.  I needed guidance!

I asked my own angels and guides for help with all of this and in 2007 I started receiving this life changing system.
This was when I met the Present Ones, and I started to rely on them for my own personal guidance. At this time my new adventure with The Way of the Rainbow began. It has taken me several years to gather the information and then live The Way of the Rainbow. I shared the colors I was given, and how to use them, with several highly trusted spirit led women and…….
The blessings and gifts we received were beyond measure.  Our spiritual gifts were enhanced and were expanded to a much greater degree.  The unconditional love for each other and our families blossomed naturally.  We all became vessels for receiving divine guidance.  As we continued through the colors, our visions of sharing The Way of the Rainbow became clear to us.  It was such a phenomenal success that every person who participated in the original program offered to help me share this with others. I am delighted to share it with you now.
You will learn how to tap into and use 7 powerful Vibrational Color Bands…

Enter your creative space by building a strong, consistent relationship with your angels and guides- This is important because you will always want to receive the highest guidance possible for yourself and others.
The Red Vibrational Color Band

Bring in the energy of openness and create more space by flipping your "poor me" energy to one of unlimited abundance- This is important for you to expand your own Essence in order to EXPRESS more of our own Divine Essence.
The Orange Vibrational Color Band

Expand your energy as your power builds by releasing energy and patterns that no longer serve you.  This is important because you will create space for that expansion.
The Yellow Vibrational Color Band

Enter the vibrational field where you will express your desires with impact-  This is  important step for conscious creation to begin.
The Green Vibrational Color Band

Align with your "Higher Self" and learn to accept the creative being that you are, realizing your true power through love- This is important because you must realize that power you have in order to use it with wisdom.
The Blue Vibrational Color Band

Receive thoughts, words and pictures from all sources and expand the way you receive messages and guidance- This is important to you, your family and your clients so that you are able serve them at the highest levels.
The Indigo Vibrational Color Band

Add dimension and power to this system by sharing right from your heart and expressing it to the Universe- This is important because expressing your Divine Essence is where you share your true self with others in the most Divine way.
The Violet Vibrational Color Band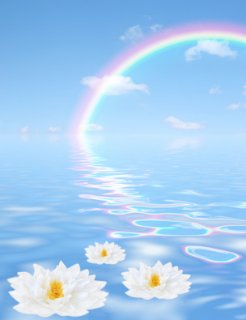 "
After taking The Way of the Rainbow program,
I find that I have more confidence in myself and in my offerings.  My intuition kicks in quicker with ideas of how to help my clients.  I feel that all my gifts have been amplified.   My clients are being helped in new ways that I did not expect.
In regards to my family life, I find that I am much more understanding of my children and grandchildren and others around me.
The Way of the Rainbow has given me direction and a way to connect with my Higher Guidance every day.  I am very grateful to have it in my life."

Heather Haynes- Heather's Healing Home- Onoway, Alberta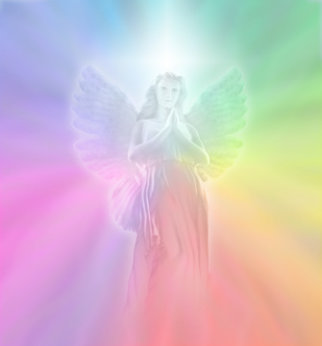 "
Before The Way of The Rainbow
my life was like my Prayer/Meditations – haphazard. I never knew what kind of a day I was going to have until I had it. I needed something simple and easy….a system or a pattern to follow. After taking the course, I have a sustained Daily Practice that allows me to live my life in a state of Grace, Joy, Love, Abundance…basically the "Peace that Passeth All Understanding." Of course, I also know that this choice is mine, each and every day. I am grateful for its simplicity, yet its Universal Wisdom continuously deepens. Each day is different, even exciting, and an adventure. I am loving it!"
 2015 update from Lisa Marie -" The Way of The Rainbow was an open door for a new career. In a little over 3 months I will have completed a 2 year program as a Hospital Chaplain Resident.  It is the fulfillment of my life's work and my life's purpose.  I've never been happier. Every day I experience the Peace that passeth all understanding that I had sought after most of my life. Thank you Barbara Marie for sharing this blessed work. "
Rev. Lisa Marie Teubel- Wisconsin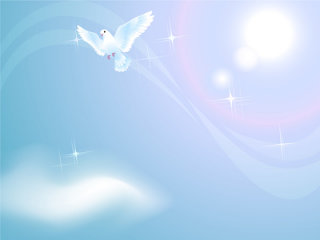 " I am so pleased with this system.  After taking The Way of the Rainbow program, I find that I am much stronger in my personal power, especially when it comes to setting personal boundaries. I can now stand up for myself and it feels great! As an Angel Intuitive Guide, I am finding it easier to communicate with my Angels. I no longer "need" to use Angel cards to give messages to my clients and that alone has given me great confidence in my readings."

Joyce- Spruce Grove, Canada www.angeltalk-withjoy.com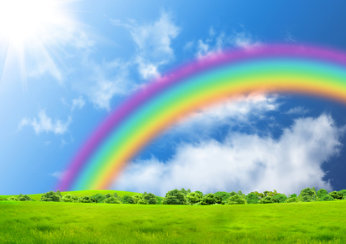 "You were totally correct. It is funny how once I decided that this is what I needed, it all fell into place for me to take the program. I can't tell you how grateful I am for this program. As I followed the program week by week, it grew in momentum.  The results expanded into my home life and my business too.   I can now see how it all works together.  As I learn to express my own Divine Essence, that flows right into my business and my services.  Everyone benefits!  THANK YOU!"
Susan

Enter the  ZONE  OF  CREATION with us!
Your "Yes" to this system will include these life changing benefits and many more…
Learn how to consistently connect with your angels and guides at a deeper level than ever before
Experience communicating with your Higher Self for advise and guidance
Receive special messages from "The Present Ones" along with specific activations for what is needed in the moment
Naturally  and easily  raise your vibration by participating and taking action as you are guided
Learn to see yourself with new eyes, as God sees you
Get to know the "real" you that is just waiting to express itself
Love yourself and others unconditionally by expanding your Divine Essence
Realize, accept and grow your spiritual gifts that you will share with others
Release barriers and obstacles that are really stopping you now, even the subtle blocks you may have
Enjoy love, support and guidance from your support team that are eager to share with you
Reprogram the "poor me" attitude to one of abundance and expansion
Develop seven life changing habits that you can add to your daily activities
Become a member of The Way of the Rainbow progam community and have the support of participants and facilitators
Retrain your brain to believe the best for yourself and for your family and clients
Start a new life and decide what you really want in this life time
Realize that your life is under your own control and how to use that control with wisdom
The Zone of Creation awaits you …
You will learn how to use the seven colors of the rainbow to open a path to your new life and enter the "Zone of Creation."
The seven vibrational color bands hold a higher vibration for you that will facilitate your personal transformation. You will evolve quite easily and naturally by following The Way of the Rainbow steps.
The Way of the Rainbow is your path. A path that has been tested and tried by others and guaranteed to work for you. Your actions are your steps along this path. The Present Ones have the role of clearing the path ahead of you, so you have an easier journey.
The Present Ones really provide you with simple, easy steps along with keys, codes and activations that you will receive in the various modules.
Sharing more details…
The Way of the Rainbow is
a guided process where you will learn how to consistently tap into your Inner Guidance and live your life with love, joy and ease. Each of the seven sessions will give you divinely simple information that you will put into action. By taking action on each of the steps you will naturally grow into creating seven new powerful habits. Along with the information each week, you will receive vibrational keys, codes and activations from the Present Ones in the Language of Light. Their input of energy adds the higher vibrations to the simple concepts. While in the Zone of Creation, each participant will be blessed with whatever they need most.
In week one you will learn about the red and the violet color bands….and you will use those two steps for a week. These two steps hold the sacred space until the other colors come in to play.
In week two you will learn the orange band and so that week you will be using the red, orange and violet steps…. Each week you add one color and then use what you have learned for that week.
After the seven weeks you will have seven new habits that will change your life forever. Honestly you will not be the same person you were seven weeks before!
You will be able to see by sharing your insights and experiences during the sessions and on the Rainbow community forum, how The Way of the Rainbow is used in your own daily life. Each step is so valuable by itself and when you practice all seven in that certain sequence, they have a synergy that develops and it all becomes very powerful. This is where you experience your transformation.
Going through The Way of the Rainbow you will be fully supported. Each participant will also be divinely assigned a support team member for any extra help or information that they might need. We will also have a forum set up for a sacred space to share your thoughts and to ask your questions. It's like having our own little Rainbow Community.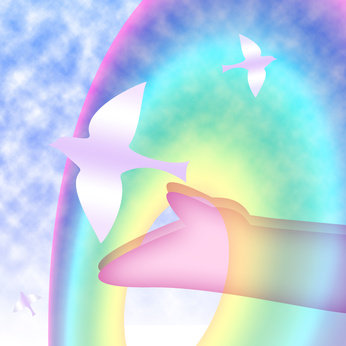 "
Red
– Opening up and connecting with Source, the Present Ones, Guides and Angels – this was powerful for me. Countless times I've felt angel's wings enclose me to give strength, support and love!
Yellow – This is such a powerful centering exercise for me! Whether I'm in traffic, dealing with a difficult person or situation, or trying to organize a very busy life, it allows me to be in a much more positive space.
Violet – WOW! What an experience! As I've said before, I wasn't a fan of this action or seeing the overall benefit of it. Now I see it, love it and use it daily"
Meg McNally, www.BowHeartBusiness.com
Who are the Present Ones?
The Present Ones consist of a group of Angels, Arch Angels, Ascended Masters, Saints and others. You may know them as "beings of light." I was able to know them and trust them very quickly. They support us in this program with unconditional love. It took years for me to receive all of the information and put it into practice and you will receive it in just 7 weeks! The Present Ones offer us extra blessings and activations during each session in a very simple and loving way. You will find it to be a wonderful experience to take part in this transformational work.
The Present Ones use what is called  "The Language of Light." Let us explain a bit about the Language of Light because it is not a human language. It is a sacred vibration that sounds like a language. It is transmitted from spirit to spirit or heart to heart. Because it is a vibration you take into your heart, your own spirit will interpret it for you on a vibrational level. You will receive exactly what you need in that particular moment.   During the sessions, Barara Marie will sometimes be given  English words,  to help us understand a part of the transmission.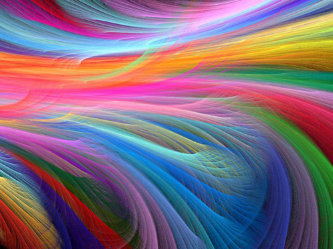 " I found the activations to have a profound effect on me and my life. If the activation was for patience, I found I was more patient the very next day! If we were learning about releasing judgements, the very next day I was noticing where I had been judging. It is interesting how The Present Ones knew exactly what each of us needed."
Participant-U.S.A.
"I had goose bumps so many times during our calls or even while listening to the recordings. I do agree that The Present Ones, give us simple information and it is our responsibility to take action. I did that. I was diligent and dedicated and I reaped the rewards. I can now channel Divine Guidance for my clients and they love me for it
Particpant-Canada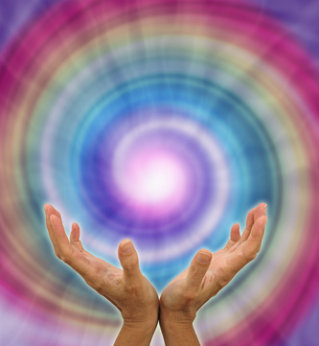 " This is awesome – having the access and ability to speak and hear more clearly. …and to be grateful for the gifts I receive by working with the Present Ones."
Donna Jo Bergman-Hypnosis 4 You-hypnosis4u.net Fort Worth, Texas
Who is Barbara Marie?
Barbara Marie Babish, a wife, mother and grandmother, enjoys the life purpose of assisting others in deepening and strengthening their Spiritual Connection. She is successful in doing this by providing Divinely Inspired Services. Barbara Marie's specialty is working with Angels and Guides and receiving messages for others while teaching them to receive their own Divine Guidance. She is gifted with receiving this guidance in many forms and is very honored to be bringing The Way of the Rainbow to you.  Her extra special gift is being a transmitter of the Language of Light.
The Language of Light adds the keys, codes and higher vibrations to each of Barbara Marie's services and programs.  This is special ingredient that makes her sessions so powerfully transformational.
Along the way, Barbara Marie has attracted a support team of "spirit led" women who have helped her to "fine tune" The Way of the Rainbow system. Her heart continues to over flow with gratitude for these dedicated women who use, support and promote The Way of the Rainbow.
As Barbara Marie evolves, so do her offerings. The Way of the Rainbow continues to be improved each year in order to offer the highest vibrations possible to the participants. This is her promise to you.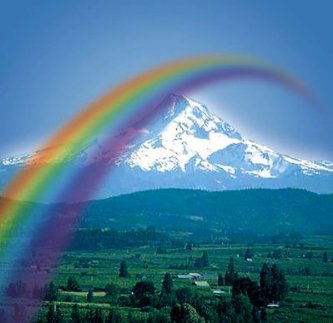 "I thank you again for bringing forth the Way of the Rainbow, for being a beautiful BEING of LIGHT and LOVE, for being my SISTER and for the invitation to join this group. I AM so grateful and honoured – words cannot express fully my gratitude and LOVE for you and the Way of the Rainbow."
Rev. Lisa Marie Teubel - Wisconsin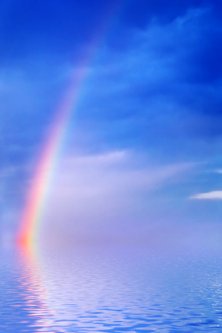 " Thank you Barbara Marie. It seems you said the exact things that I needed to hear. From what I could tell taking this course, you DO practice what you teach."
Participant-U.S.A.
"The Way of the Rainbow taught me to connect with my guides, to ask and listen to what I needed to receive, and to open my connection to Source daily. Thank you Barbara Marie, for facilitating this course so beautifully."
Meg McNally, BowHeartBusiness.com
You are invited!
I now cordially invite you to participate in the Home Study Program.

What You Can Expect on the Physical Side
– 7 weekly teleconference lesson calls
– 6 weekly teleconference question and answer calls
– 7  recorded audio sessions taken from the live calls
–  6 recorded  Q and A  calls taken from the live calls
– a sacred atmosphere that builds each week
– a wonderful sense of fun and humor with each session
– color codes and keys that support each session
– naturally developing a daily practice
– any other messages that the Present Ones wish to convey to you

Additional Support
– Each lesson taught with simple methodical concepts
– weekly assignment list to help keep you engaged in the program
– weekly lesson in document form for easy reviewing
– online forum support
– prayerfully led contact from your support team

What You Can Expect on the Spiritual Side
The Present Ones will provide:
– powerful vibrations and activations using the Language of Light
– Interpretations of the Language of Light by the Present Ones
– a special method for grounding yourself into this sacred energy
– the highest intentions for your most favorable results
– all healing that you need for your daily success
– activations that are necessary for your highest good
– frequencies that are used to raise your vibration
– vibrational and activational support from your spiritual team
– spiritual and energetic support for you and the program
Fill out the form below to speak to Barbara Marie!
You may start to experience:
seeing people being drawn to you
seeing that people are phoning you unexpectedly
seeing that people you don't know are smiling at you
seeing color shades that you have never seen before
seeing angels, guides or pictures with your eyes closed
seeing rainbows more than ever before
seeing how your life fits together
feeling goose bumps, hot or cold skin sensations
feeling unconditional love for yourself and others
feeling that you are now "on track"
feeling that you are truly "connected"
feeling that your heart is opening
hearing the voices of angels and guides and The Present Ones
hearing your divine guidance coming through clearly
hearing heavenly music
knowing that all is well
knowing that you are on the right path
knowing that you are changing and growing in LOVE
"For those of you who wish to speak to me ( Barbara Marie) about this before making your decision, I would like to offer you a FREE 15 minute Discovery Session to see if this program is a fit for you. Please fill out the form below and you will receive directions from me, by email, on how to proceed. "
The Angel Lady-Barbara Marie
More participants share…
Kelly/Spruce Grove- Canada: "The Way of the Rainbow brought me a very unexpected healing. I have been suffering the loss of my mother for over 40 years. During the Rainbow sessions I was finally able to write my mother a letter. Even though I thought I dealt with her loss, the little girl in me needed to talk to my mother. During the Way of the Rainbow I was able to do this. The little girl in me was able to scream, yell, cry and release all that pent up energy, that I did not know was there. I feel the weight on my shoulders has been lifted! Thank you!" Amy/ Eastern U.S.A: "For three years I tried to reconnect again with spirit and I never quite succeeded. After so many years of a consistent and strong connection and then not being able to connect at all was beyond confusing to me. It was a frustrating and lonely time. I am so happy you shared with me The Way of the Rainbow. Immediately using the red color vibration, there was a very present energy. I connected almost instantly! It was, to be honest, the most perfect energy. Because of The Way of the Rainbow I have learned again to hold my "centeredness." It is becoming natural again. My thoughts are so much more clear compare to how I used to be." Participant/ Canada: "I always wondered why I enjoyed rainbows whenever I saw them. It was like they held a special magic for me. I always felt it was there just for me! Now I know why! Thanks for sharing The Way of the Rainbow with me. I will be forever grateful." And still others share……. This is a message I received from a participant who had to miss one of the sessions. "I found the recording and listened to it! WOW! I was told (and I recognized this) that I received the activation on Monday when you gave it – because I am connected with all of you) and again today in my present listening. WOW! I kept getting goose bumps over and over during the messages of light." "Thank you for inviting me to share in the Way of the Rainbow. I can't believe how much I have grown in so many areas of my life. It seems that I have learned to love and nurture myself and in doing that, I seem to just love everyone! It all just seemed to happen so naturally! Thank you!" "I have always been attracted to rainbows…..hahahah NOW I KNOW WHY! They are very, very powerful and yet gentle and loving at the same time. Thank you for sharing with me how to use rainbows as a tool for my own transformation."
————————————
"I connected with Jesus this morning. Truly amazing, I'm so honoured to be in this program and to be learning so much more about so many different things. I feel like I am in control of some of what is happening. I feel that my life is totally turning around in front of my eyes. To be down one minute and to change that with the Rainbow is a miracle. How will I ever thank you for this wonderful opportunity? "
"Who knew that rainbows would be so important to me??? Thank you from the bottom of my heart. I have many clients that see a big difference in me since taking The Way of the Rainbow. THEY SEE A DIFFERENCE AND I FEEL A BIG DIFFERENCE. Talk about "heart centered", I can honestly say that I am now! Thank you!"
"You are so right when you say on the calls, that we receive

when

we are ready and

how

we will need to receive the information will be different for each of us. I'm so sure that the activations are opening me to so many more wonderful opportunities to serve and LOVE."
"Thank you so much again Barbara Marie for inviting me on this awakening journey. I AM so glad to be here (YES!!!!) and glad to be coming "home." It is time."
"I am soooo grateful for The Way of the Rainbow. By about the third session I was able to HEAR my angels speak to me. Of course I first doubted this gift, but now am able to communicate every single day with them. It is interesting how our angels and guides support us. What I want, they seem to help me get it! They love me and support me and now I really know it and feel it. Thank you!"
"Every lesson is a pretty big WOW for me and as I am progressing through the sessions I am finding that I seem to be able to channel much easier than ever before. My guides are with me constantly and I cannot thank you enough for sharing The Way of the Rainbow with me."
"The power of unconditional love means no resentment…it takes my breath away. This last year was an anger filled year for me; I felt like I was taking care of everyone and everything, without any help. I had very little patience and compassion, and I'm sure I was low on depth and understanding and clarity. Last summer, with the veil so thin, it seemed to suggest an ending of old cycles and beginning of new ones. And the Way of the Rainbow is such a valuable and beautiful tool to usher this new cycle in with. Even though the group sessions have ended I will always continue to follow The Way of the Rainbow.
"Another side note – I am learning to write in the language of light. I enjoy it and I guess as I get better with "spelling", I won't hesitate as much. But this is the first time that I understand why I've been told to write – and I enjoy this so very much! "